Overview
By using the Multiple Residence dataset from the Royal Mail with our address validation, you can now lookup and verify over 800,000 additional premises.
This provides access to self-contained flats, sub-divided houses, apartment blocks, halls of residence, and nursing homes.
Improve customer targeting
Prevent business fraud
Ensure your message gets to the right person
Reduce failed deliveries and complaints
Multiple Residence contains 826,713 sub-premise addresses, linked to 192,006 addresses from the Royal Mail Postcode Address File (PAF), and is constantly growing. With the addition of these addresses, your business operations will benefit by having the correct addresses to accurately deliver customer purchases and marketing.
Why Use Our Multiple Residence Solution?
We have analysed the data and concluded that the Multiple Residence data cannot simply be added to PAF, especially when automatically matching addresses. Therefore, we have blended PAF with Multiple Residence, by removing some conflicting data, which gives a much higher match rate than other solutions that have merely added Multiple Residence to PAF.
In doing so, this enables us to increase address matching by 0.36% for a mixed dataset of PAF and non-PAF addresses, as opposed to a simple added version only seeing the match rate increase by 0.18%. Without our approach, this would have a significant effect on how many addresses can be uniquely identified.
For example the following Multiple Residence address conflicts with that already contained in the PAF:
Flat 1-3, 31 West Street, Leicester, LE1 6XN (PAF)
Flat 1, 31 West Street, Leicester, LE1 6XN (Multiple Residence)
Flat 1 will now occur at two separate addresses making it difficult to uniquely match. However, Hopewiser's blended approach will eliminate these problems.
Multiple Residence is a great addition for organisations who are taking orders online and/or over the phone. The blended dataset will enable users to select the correct address quickly and easily, thus preventing irritation or abandonment of shopping cart, whilst removing duplicate information that could cause differences within your data.
Read more about the importance of data cleansing.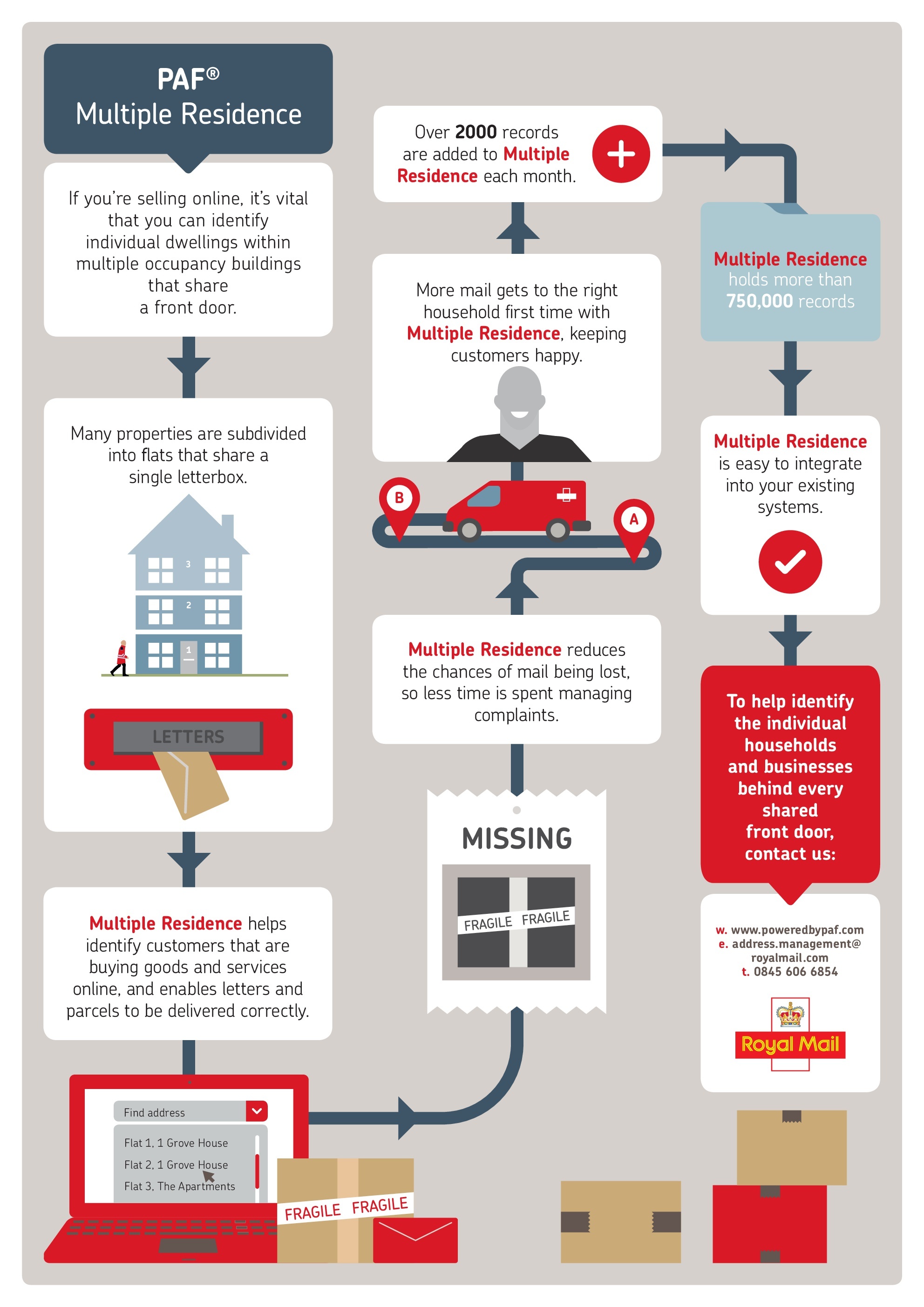 A GUIDE TO DATA CLEANSING SOURCES
To receive your free copy of the Data Cleansing Sources guide, simply complete the form below.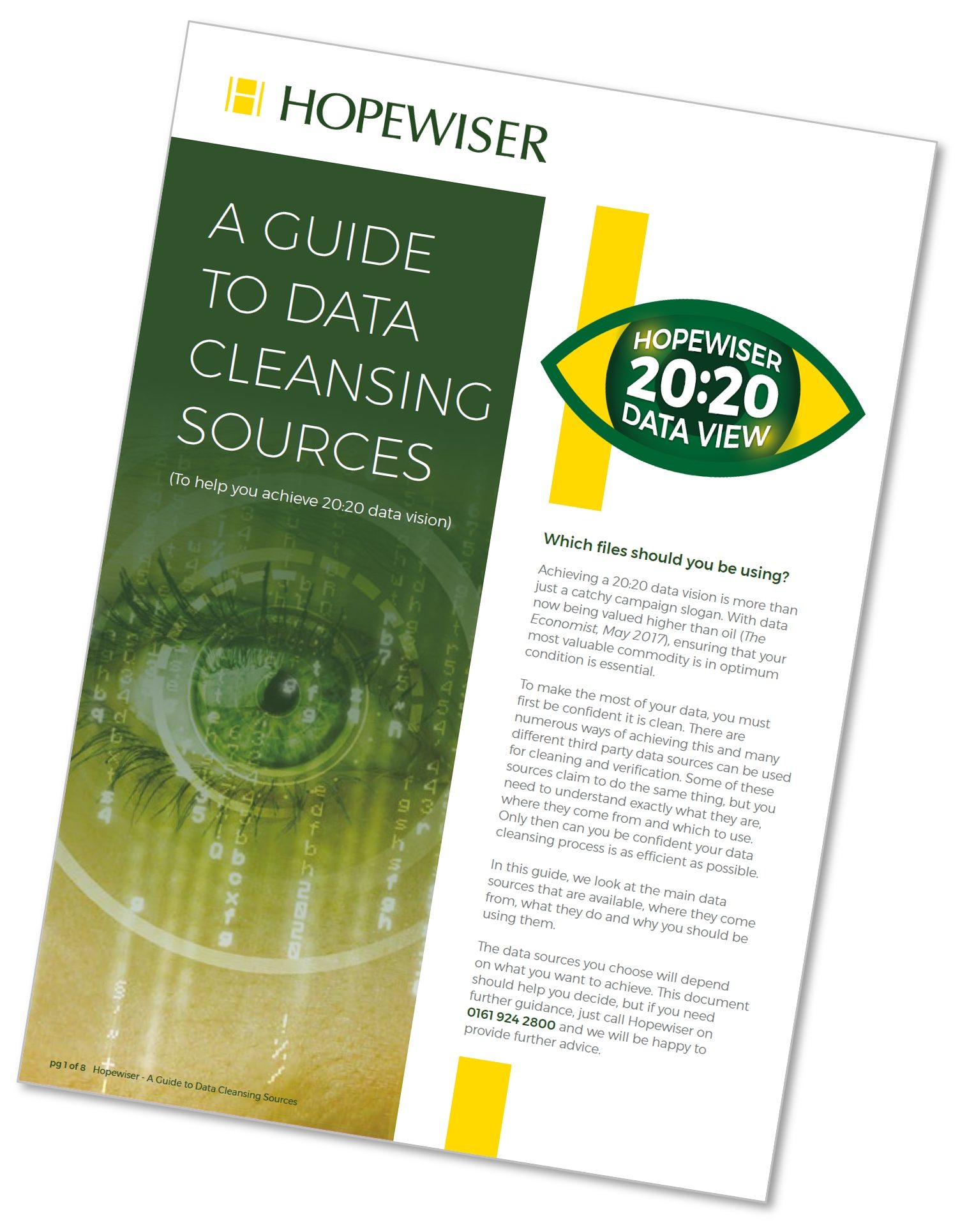 DATASETS
The following datasets are a selection of what is also available. Please contact us for the full list.