OVERVIEW
The Companies House dataset is supplied by the Government and includes such information as registered address, company type, company status, and previous names.
Available online, integrated, standalone software or via a bureau service. We can also provide bespoke systems tailored to your specific requirements and CRM integrations.
By using Hopewiser's address validation with Companies House data, you will be able to:
Verify a company's address and other details.
Obtain previous information.
Target companies within a specific area.
Understand their market share.
Plan marketing strategies.
Understand where your business customers are.
ACCESS COMPANIES HOUSE VIA AN ADDRESS LOOKUP SERVICE ACCOUNT TODAY
INTEGRATION, STANDALONE, OR BUREAU SERVICE

NOT SURE WHICH IS THE BEST APPROACH?
WHY USE HOPEWISER?
Hopewiser provides two alternate datasets derived from the Companies House data. The first is a Master Address File (MAF) with extra data, where the address information is sourced from Companies House.
The second can be used alongside Hopewiser's products, and address information is validated against the Royal Mail Postcode Address File (PAF). Both datasets undergo a bespoke enhancement process to ensure the highest level of quality control.
Both offerings include access to the same non-address data items, including:
Company name
Company number
Company status
Incorporation date
Dissolution date
SIC codes
Previous company names
With Hopewiser's solution you'll also receive:
Monthly updates of the latest Companies House data.
Updated information for existing companies whereby their details have changed.
Inclusion of new companies registered during the previous month.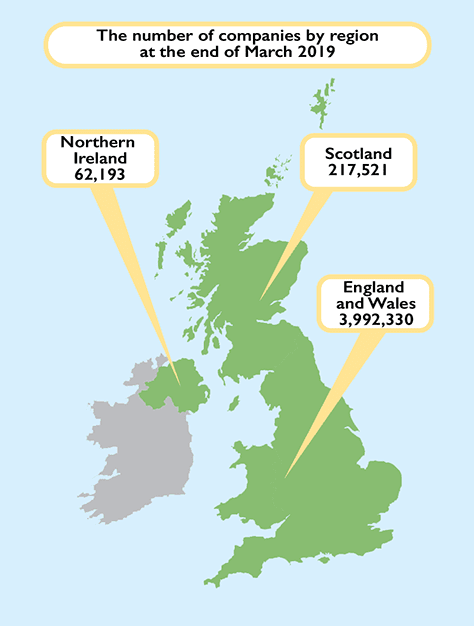 Source: Companies register activities, 2018 to 2019, Companies House.
SOME KEY FACTS
The register size at the end of March 2019 measured at 4,202,044, an increase of 4.2% in comparison to the end of March 2018.
There were 672,890 company incorporations in 2018 to 2019. This is an increase of 8.5% when compared with 2017 to 2018, and marks the highest number of incorporations since 2009 to 2010.
During 2018 to 2019, there were 508,865 dissolutions in the UK, which is an increase of 3.7% year on year. Again, this is the highest number of dissolutions since 2009 to 2010.
Find out more here.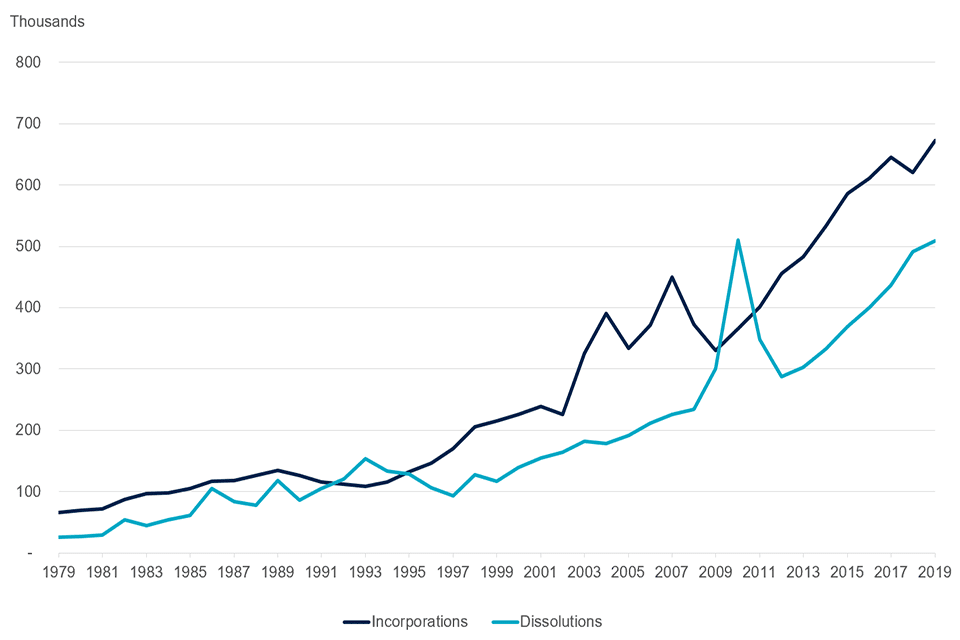 Source: Companies register activities, 2018 to 2019, Companies House.
DATASETS
The following datasets are a selection of what is also available. Please contact us for the full list.