WHEN DID YOU LAST CLEAN YOUR DATA?
Data cleansing, or data cleaning, ensures your customer address data is up-to-date and compliant – and stays that way! It's your most valuable business asset and its data quality will have a direct impact on the decisions you make and on the return you get from your marketing campaigns.
Unfortunately, the quality of your data – whether consumer or business contacts – decays rapidly from the day it is captured: people opt-out from receiving information, they move home, they change jobs, they marry and they die.
The data you hold on your customers must keep track of all these changing circumstances. This is where we can help you.
We can provide you with powerful data cleansing software and services, which utilise the latest technology and third-party data sources that ensure data hygiene.
You'll quickly be able to identify which of your contact records are matched, duplicated, goneaway, deceased and suppressed using the most up-to-date UK databases available, including Royal Mail PAF, Deceased, Goneaway, MPS, TPS and more.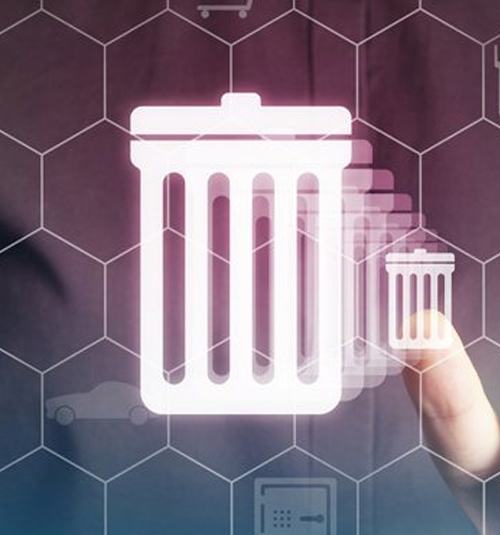 CLOUD, SOFTWARE OR BUREAU SERVICE?
The choice is yours
You have the flexibility to choose how our comprehensive data cleansing services are delivered to you: choose our cloud self-service via our online portal or our installed software offering – the Atlas Software suite.
All our cloud self-service tools are accessed via a simple to use Portal using one username and password. Once you have purchased Address Cleanse from the Portal you will also be able to purchase Address Lookup for instant access to address validation tools giving you 10 free clicks. Plus, Payment Validation to capture and verify bank account details at the point of entry.
With our Atlas Software suite, you can also implement its individual components – AtlasBatch, AtlasClean and AtlasDeDupe – each tailored to meet your exact needs.
Alternatively you can use our Bureau Service, which gives access to our data cleansing tools, data enrichment and suppressions without the expense of new software and staff training.
WHAT IS DATA CLEANSING AND WHY IS IT IMPORTANT?
Simply put, data cleansing or data cleaning (also known as data scrubbing) validates and maintains the accuracy of your customer address database as it naturally changes over time.
It maintains data integrity by removing so-called 'dirty' data through a process of cross matching your database against a wide range of trusted 'clean' data sources such as the Royal Mail Postcode Address File (PAF). The end result of this process is the identification of people in your list who have moved home, opted-out of marketing or have recently died.
Cleaning your data is important as it will remove duplicates through data deduplication, minimise lost deliveries or unwanted mail caused by incorrect data and so improve customer satisfaction, as well as protect your organisation's reputation. Accurate data ensures you reach the correct person at the correct address, so you will maximise the return on your marketing communications.
In fact, 42% of business decision makers state their organisation has seen the negative impact of having incorrect data with almost 20% claiming they have lost customers as a direct result1.
In practice, data cleansing can be achieved in three ways with Hopewiser:
Self-Service. You upload the customer data that requires cleaning to the Hopewiser portal. Our portal provides you with a free data quality report and the subsequent cleaning of your data is 'pay-as-you-go' so requires no upfront investment.
Software. You license our Atlas Software suite and host it within your organisation. It is designed to cover specific requirements, which can be tailored to your exact needs.
Bureau. With bureau, you outsource your data cleansing to Hopewiser. The benefit of this approach is you don't have to invest in implementing our software or staff training to use it effectively, plus our experienced team will recommend the best way to achieve the highest level of data quality within your budget.
If you are unsure about which is the best approach for cleansing customer data in your organisation, please contact us for a chat or call us on 0161 924 2800.

DATA SOURCES YOU CAN TRUST
Whether data cleansing via cloud self-service or software & bureau service, you can be sure your customer data is being cleaned against the most up-to-date and accurate UK data sets, including:
DCR
Disconnect (non-deceased)
MPS
Mailing Preference Service
NDR
National Deceased Register
TBR
The Bereavement Register
TPS
Telephone Preference Service
MR
Multiple Residence Data