Unique Data Set
By using Hopewiser's unique data set PAF Amends, you can pinpoint new builds, both Residential and Organisational, on the Royal Mail Postcode Address File PAF.
Amends data are bespoke extracts from the Royal Mail PAF detailing those properties added to, removed from or that have simply changed on the PAF during the last quarter.
This bespoke data will give you an easy way to:
Target new customers in a specific area, nationally or within a specified distance of your location
Gain access to new addresses not previously on PAF
Create targeted marketing campaigns to customers in your area
Simply keep abreast of changes in your current target location
Why Use Hopewiser?
This is a UNIQUE and bespoke data set created by Hopewiser. We have fine-tuned the process, all you need to do give us a list of your outlets/offices/stores, define the distance from your outlet, for example 3 miles, and we will provide you with a detailed, accurate database matching your criteria.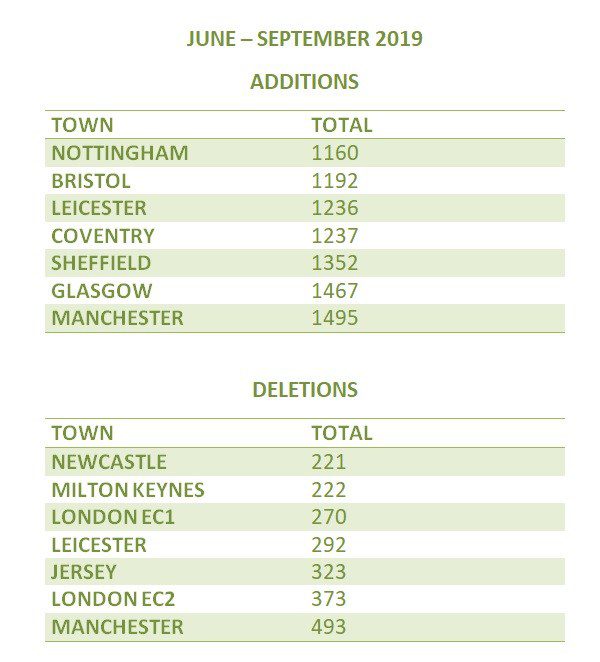 Some Key Facts
JUNE – SEPTEMBER 2019
ADDITIONS:
84,822 additions
Average of 689 per postcode area
5 postcode areas had >2000 additions
DELETIONS:
18,971 deletions
London when viewed as a whole had 3211 deletions
Average 152.99 deletions per postcode area
CHANGES:
25,0018 changes
London when viewed as a whole had 2856 changes
Average 203.39 changes per postcode area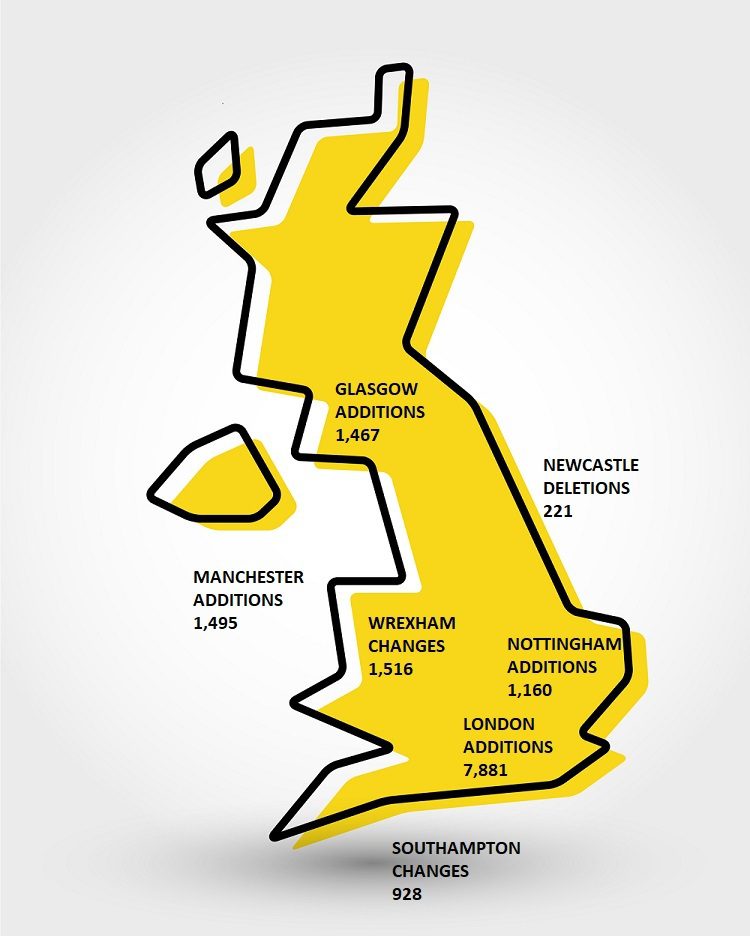 Case Study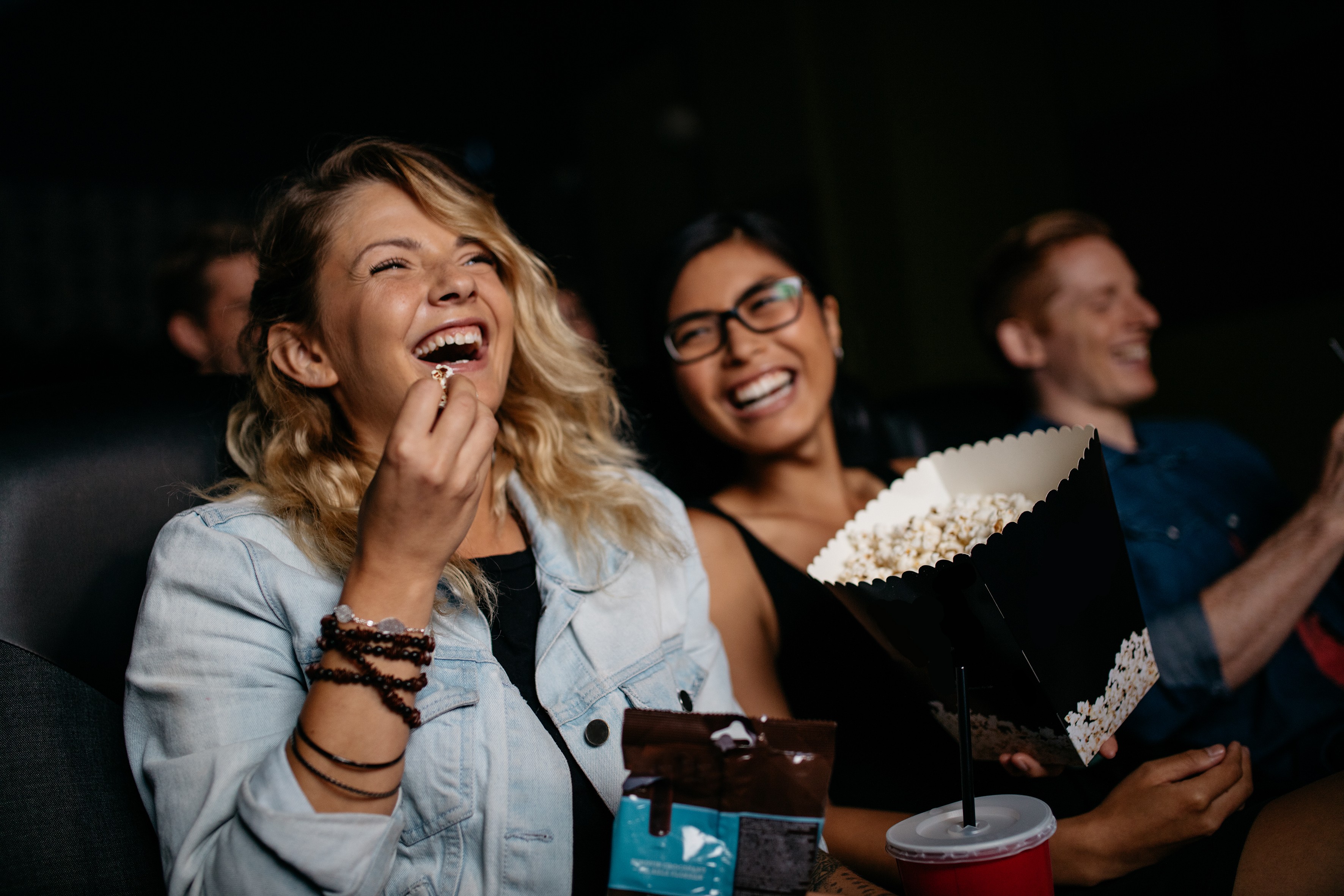 Access to Local Customers
A major leisure firm wanted to target new builds residential within a 5 mile radius each of their leisure outlets. Each new build received a Welcome Pack which included money-off vouchers and incentives. The Welcome Pack was addressed to the "New Home Owner" which meant it was GDPR compliant.