Let's talk about January. Again! More specifically though, Dry January. It's that time of year when many people firmly say no and abstain from alcohol to detox and save a few pennies along the way. Sounds beneficial, right? If you're taking part, then we salute you! Whilst we're on the subject of the terms 'dry' and 'January', however, seeing as though you're operating in a proactive frame of mind, it's also very important to make sure that your company's sales don't dry up this January.
We understand that the lull over the Christmas period can leave you feeling rather unmotivated, but now is the time to stop moping around and get back on top of your game with these key steps on how to succeed in the world of business during January.
Plan Your Marketing in Advance
Planning may come as second nature to you, so you may think that our first piece of advice is extremely obvious. The reason why we emphasise planning in advance is because marketing is a broad concept, with a variety of different platforms for you to utilise in order to spread the word about your business.
1. Social Media
It goes without saying that your business should be active on social media, as it is one of the prime ways in which to reach and engage with your target audience. You should have a presence on the channels that you think will accommodate the market in which you operate and subsequently facilitate you as a brand. For example, if you're an SME in a niche environment looking to sell your products to other businesses, perhaps try LinkedIn as opposed to Snapchat. At the other end of the spectrum, if you're a business-to-consumer (B2C) retailer looking to promote the products on your ecommerce website, you may find that you have more success with reaching your target audience through the likes of Snapchat and Instagram.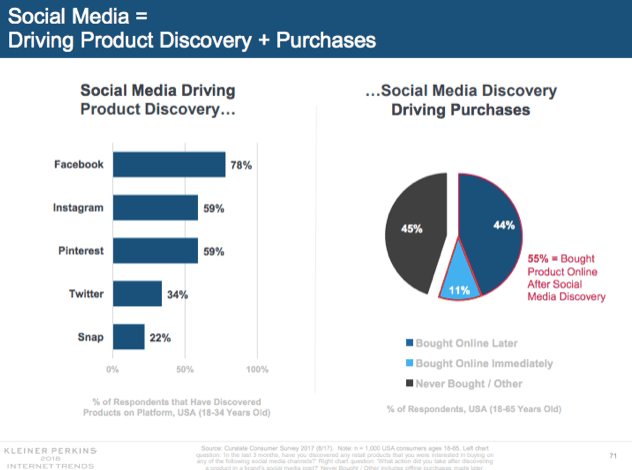 According to a recent study, 55% of respondents, who discovered a product through social media, proceeded to a purchase later on, and Facebook appears to be the first channel that people discover new products, with Instagram and Pinterest following closely behind. Therefore, when you begin planning your social media strategy, consider incorporating Facebook to give you the best possible chance of increasing your network referrals and conversion rates.
2. Exhibitions
Of course it isn't just social media marketing that results in generating leads. Exhibitions and trade shows are another prime way to market your business and product line. Showcasing your business in an exhibition environment offers that face-to-face interaction with other businesses that social media doesn't. This perhaps isn't something that you're too bothered about, but some prospective clients may wish to meet you in the flesh to thoroughly discuss your product overview before making a purchase decision. Another plus side to networking events is that you may even find organisations that offer solutions for areas of your business that you wish to improve. Win, win!
3. Video Marketing and Direct Mail
Other marketing trends to keep an eye on throughout 2019 are video and direct marketing. Video is considered the most entertaining and addictive form of online content, and vlogging, live video, and virtual reality (VR) are all set to be trends this year. Alternatively, direct mail remains the most popular form of marketing with a household response rate of 5.1%. This is the highest response rate ever recorded by the Direct Marketing Association (DMA), and beats both social media (0.4%) and email (0.6%) marketing. If you do decide that direct mail is the one for you, you might consider utilising a bulk mailing solution that accurately sorts your mailings for maximum Royal Mail discounts, saving you both time and money.
Optimise Your Ecommerce Website
You may have jumped the gun before reading this blog and have already brushed up on your knowledge of what trends lie in store for ecommerce in 2019. The list is endless. Such things as voice assistants, blockchain technology, and augmented reality (AR) which are all set to be big this year, and whilst following trends is likely to help you achieve sales targets, thinking outside the box will really help you stand out in the crowd.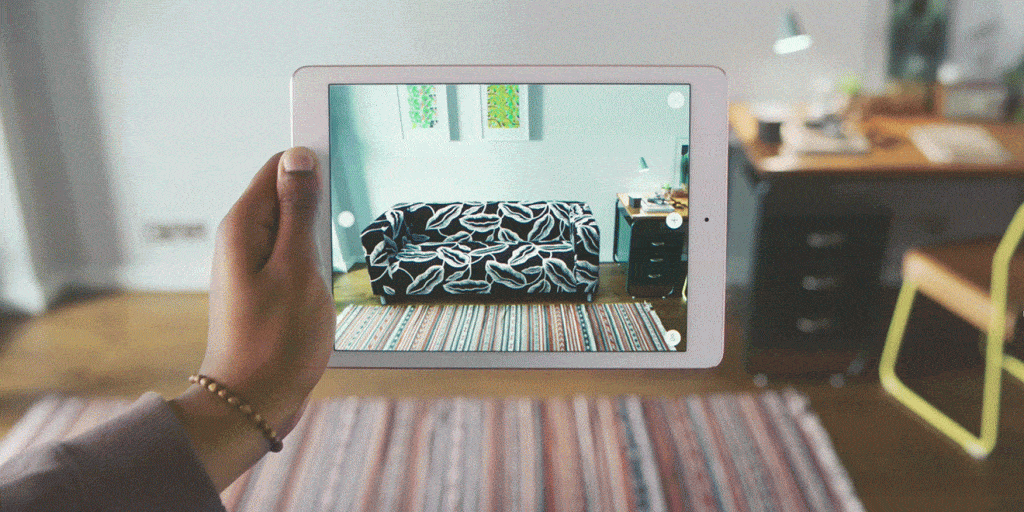 4. Address Lookup
The fundamental purpose of ecommerce is simply the ability to buy something from the internet, but what is the next step? Delivery. Albeit there are a number of critical components that contribute to a successful delivery process, delivering your customers' purchases to the correct address is arguably the most crucial. A prime way in which to achieve this is through an accurate address and postcode finder. You may wonder what this has to do with optimising an ecommerce website, and in fact, it has quite a lot to do with it.
Having an inaccurate address capture installed into your company's website heightens the risk of errors being made when customers input their addresses into the fields on your website's form. Consequently, it also means that your website isn't likely to pick up on such errors, resulting in mis-deliveries. The graph below has been sourced from Ofcom's Annual Monitoring Update on the Postal Market, and highlights the most common problems that residential consumers complain about. Note how mis-delivered mail is the most popular at 39% for the financial year 2017-18, which is a 2% increase from the previous year. Whilst you could argue that it is the delivery company who are at fault for mis-delivering consumers' purchases in this instance, if your inaccurate address lookup tool has failed to rectify any errors made when inputting the address information, then the likelihood is that the delivery courier you use will deliver the mail to the wrong address.
To combat this issue, optimise your ecommerce website by utilising an accurate and effective address lookup tool to ensure that all of your customers' orders are delivered correctly to their address. Using an online pay per click address and postcode finder means that you'll have quick and easy access to complete, accurate, and validated addresses, and the solution boasts no set-up fees or maintenance costs. With daily Royal Mail Postcode Address File (PAF) updates as standard, you'll also have the option to add international data sets, meaning you can verify the addresses of your international customers and ensure that they receive their purchases too.
Remain Compliant with Data Legislation
2018 saw the enforcement of the General Data Protection Regulations (GDPR), which is the most important change in data privacy regulation in 20 years. Organisations that are found to be in breach of the regulations, which came into force on 25th May last year, could be fined up to €20 million or 4% of their total annual worldwide turnover. One would think that this would push businesses to ensure that their data complies with the regulations, but considering that recent news has highlighted the fact that 50% of firms are still not GDPR compliant, would suggest that some organisations either don't know how to become compliant, or think they already are when actually they're not. Other current legislation that you must be aware of is the Privacy and Electronic Communications Regulations (PECR), which sit alongside the GDPR, and restrict the practice of marketing calls, emails, texts, and faxes.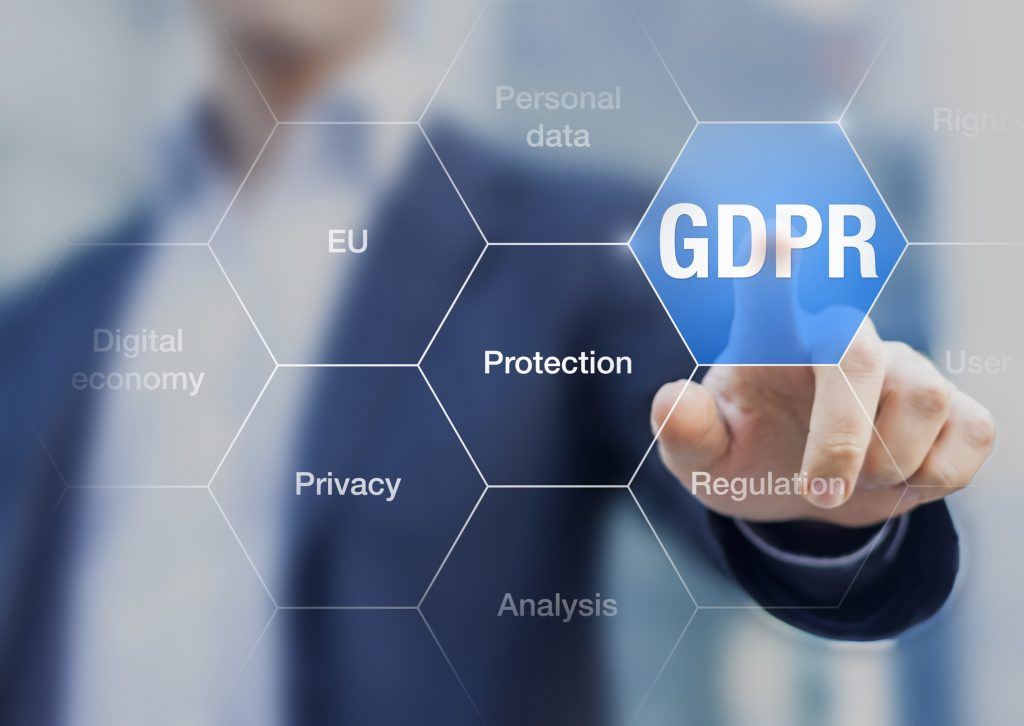 5. Data Cleansing
Whilst the GDPR and PECR were introduced to give consumers more control over their personal data, as a business you should also see these regulations as an opportunity to clean up your data in order to remain compliant so that you don't run the risk of incurring large fines for sending marketing to people that you shouldn't.
If you're unsure of where to start on the road to becoming compliant an optimum way to begin is through the regular use of an online data cleansing tool, which is both simple and effective as you can upload your spreadsheets and data sets to the safe and secure system and receive instant cleansing of your data. Additionally, the solution will remove any duplicate, deceased, and mover records from your files so that you remain GDPR compliant. Not only that, but it also flags up any of your customers who are registered with the Mailing (MPS), Telephone (TPS), and Corporate Telephone (CTPS) Preference Services, so you'll know not to send marketing to any of these people, thus making you PECR compliant as well.
In October 2018, a Manchester firm was fined £150,000 for making 63,724 nuisance calls over a two month period to people who were registered with the TPS. Steve Eckersley from the Information Commissioner's Office (ICO), who fined the organisation, stated:
"Companies that operate in this way are causing distress and offence to huge numbers of people who just don't want these calls. Our advice for organisations is quite clear: they must not call people registered on the TPS and, where we see this happening, we will investigate and take enforcement action where necessary."
Not only do you risk being in breach of data legislation by marketing to those who are either registered with preference services or have died, for example, but you also risk affecting your customers' experience with your brand. Word of mouth and repeated mistakes will likely harm your reputation further down the line, which could potentially result in your sales drying up. Given that many businesses capture data regularly, using Address Cleanse frequently will help you adhere to data legislation as well as maintaining your customers' experience.
We hope you have found this guide helpful and that you can now prepare for a successful 2019, knowing that you have put all the correct measures in place to implement a successful marketing strategy, optimise your ecommerce website, and that your business practice falls in line with important data legislation. Make sure you keep up to date with Hopewiser's guides on how to make improvements to your business via our social media channels and our blog.
, updated 16th December 2019.